The eye-catching Äike T electric scooter is really something special. Designed by the experts at Äike, this scooter offers an incredible riding experience that you won't find anywhere else. Not only does it look great with its sleek and stylish design.
But that's not all – the Äike T scooter is packed with advanced features that prioritize your safety and convenience. With GPS tracking and telemetrics, you'll always know where your scooter is and how it's performing. Plus, its top-notch braking system, stability, and comfort ensure a smooth ride no matter the terrain.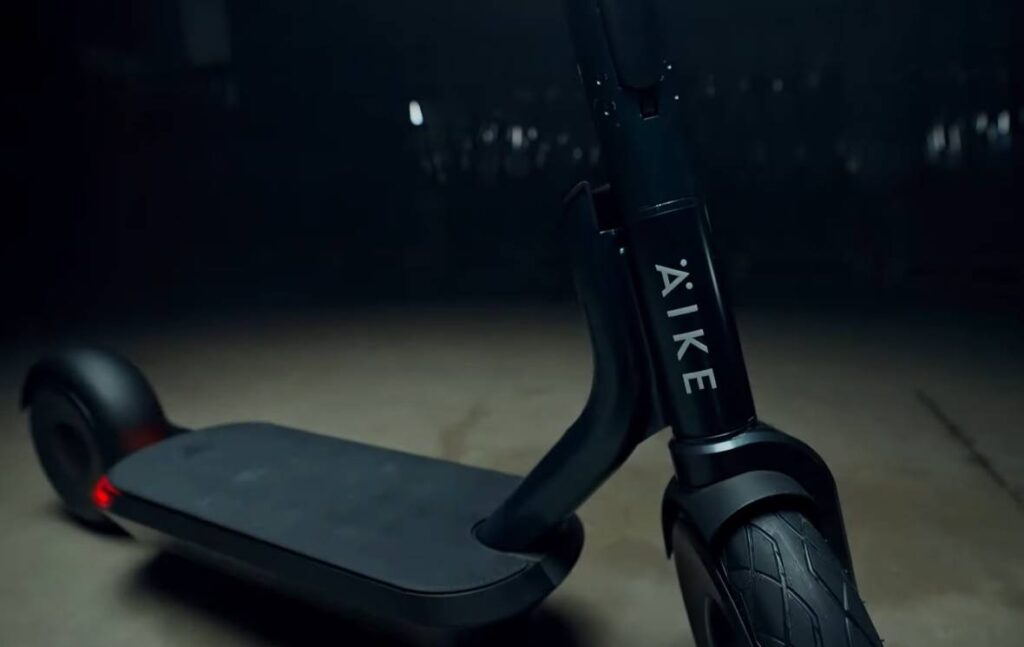 Äike T Features:
Beyond its stylish appearance, the scooter's durability is evident in its robust construction, built to endure daily commutes and challenging riding conditions. With a spacious deck and a focus on longevity, the Äike T offers both style and resilience, ensuring a reliable and comfortable riding experience.
Design and Manufacturing:
The Äike T scooter distinguishes itself with European design and in-house manufacturing, showcasing a departure from the reliance on off-the-shelf parts. Äike T scooter review is positioned as the best e-scooter in the world, incorporating durable components from Scandinavia, German design, Italian power, and Estonian technology.
Motor Power:
The Äike T electric scooter is equipped with a powerful motor that delivers impressive performance. With a maximum motor power of 1000W (subject to local regulations), the scooter offers swift acceleration and smooth operation. The nominal motor power of 350W ensures efficient energy consumption, providing a balance between power and range.
Photo Credit: Rider Guide (form. ESG)
Battery:
The Äike T is equipped with a 583 Wh battery that offers an estimated range of around 25 miles (40 km) per charge and surprisingly can accommodate riders weighing up to 150kg.
As incorporated with a removable battery this scooter allows users to easily charge it by taking the battery upstairs or charging their phone through the USBC port on the scooter.
Read More: Electric Scooter Batteries – Everything You Want To Know
Charging Port:
This scooter features the world's first option of an outer USB-C port charging with a 5V output capability, unbelievable right?
This also allows riders to conveniently charge their devices using the scooter's battery power while on the go.
Wheels & Tires:
Now about the tires, it gives us 10-inch tubeless pneumatic tires, which provide a smooth and comfortable ride. These tires are designed to absorb shocks and vibrations, ensuring enhanced stability and traction on various road surfaces.
Brakes:
The scooter is equipped with a mechanical drum brake and a regenerative electrical brake system. The combination of these braking mechanisms ensures reliable and responsive braking performance, allowing riders to safely control their speed and come to a stop when needed.
Range & Speed:
The Äike T offers a range of up to 25 miles on a single charge. This allows riders to cover considerable distances without worrying about running out of battery power.
The scooter has a maximum speed of 20 mph, but it is important to note that the actual speed may be subject to local regulations. It's always recommended to adhere to the speed limits set by the local authorities.
Security:
Äike T electric scooter is here to prioritize your safety and offers advanced security features to protect your investment. Here are some of its standout security features:
GPS Tracking
Anti-Theft Notifications
Remote Locking and Disabling
Audible Alarm
Weather protection & Water Resistance:
The Äike T scooter has a weatherproof rating of IPx5, indicating its resistance to water ingress. This means it can withstand water splashes and light rain, ensuring that the scooter remains functional even in wet weather conditions.
Crafted with attention to detail, it's sleek aesthetics and thoughtful engineering exemplify European design influence.
Additional Features and Advantages:
Wide Deck for Stability: The Äike T scooter features a wide deck that provides ample space for riders to comfortably position their feet side-by-side. This design choice enhances stability and balance during rides, allowing riders to confidently maneuver the scooter even in challenging situations.
Inbuild Speaker: The scooter has a speaker function that can be used for listening to music or providing feedback while riding.
Floatation Device (if applicable): Although not explicitly mentioned, the video raises curiosity about whether the Äike T comes with a floatation device as a part of its toolkit. This additional feature could provide an added layer of safety and convenience for riders who may encounter unexpected situations near bodies of water.
Äike T Specification:
| Specifications | Measurements |
| --- | --- |
| Range | Up to 25 miles |
| Maximum Speed | 20 mph |
| Maximum Motor Power | 1000W |
| Nominal Motor Power | 350 W |
| Battery Capacity | 583.2Wh |
| Charging Port | Outer USB-C port with 5V output capability |
| Length | 46.7 inches |
| Width | 20 inches |
| Standing Deck Width | 7.9 inches |
| Weight | 19Kg /42 lbs (+ 8 lbs removable battery) |
| Rider Weight | Upto 150 Kg |
| Height (Folded) | 1148 inches |
| Standing Deck Height | 6 inches |
| Ground Clearance | 2.8 inches |
| Kickstand | Double kickstand in the front |
| Wheels & Tires | 10-inch, tubeless pneumatic tires |
| Brakes | Mechanical drum brake & regenerative electrical brake |
| Display | Speed and battery state of charge indicator |
| Water Resistance | Weatherproof IPx5 |
| Color | 3 | Galactic Green, Buzzing Blue, Blazing Black |
Äike t scooter price:
You can pre-order the Äike T scooter right now by putting down a €69 deposit. The total cost begins at €999, which is roughly around $1,025 in US dollars.
If you prefer, you can choose to subscribe to their service and make monthly payments for the scooter. In Europe, that starts at €49 per month, and in the US, it's $75 per month.
If you want to learn more about the Äike scooter review, you can check out their website, watch their digital showroom, or read some reviews.
Final Thoughts:
In summary, the Äike T electric scooter offers an exhilarating ride combined with exceptional features and benefits. With its durability, connectivity, and standout design, it stands as a testament to Äike's commitment to providing top-quality electric mobility solutions.
Whether for daily commutes or adventurous rides, the Äike T is a reliable and stylish choice that will elevate your electric scooter experience.
Source & Photo Credit: Äike T
Similar Reviews:
INMOTION RS: Ultra-High Performing Electric Scooter Review
Xiaomi Electric Scooter 4: A Comprehensive Review